We represent over 35 years of experience in the healthcare industry.
We offer a comprehensive and flexible range of services designed to maximize your healthcare organization's reimbursement potential.
Integrated Portfolio of Financial Services
The Great Lakes Family of Companies is an integrated family of companies dedicated to improving hospitals' financial recovery for services performed. Each is a fully independent company specializing in a particular type of healthcare financial concern. Each company's strength is magnified by the fact that each of our companies complements the capabilities of all the other companies in our family.
Our Ability to Educate and Execute
Our simple proposition that the best route to success is a total commitment to quality client service. Our companies offer complementary sets of services to enhance our clients' bottom line.
Our Professional Team
We have been providing value to our client's for over 35+ years and our professional team has been here from the beginning. We recognize the importance of our continued service commitment to excellence with everything we do.
Committed to providing the highest quality of service to our hospitals.
Take action today. You can email us any questions you may have or simply request a brochure.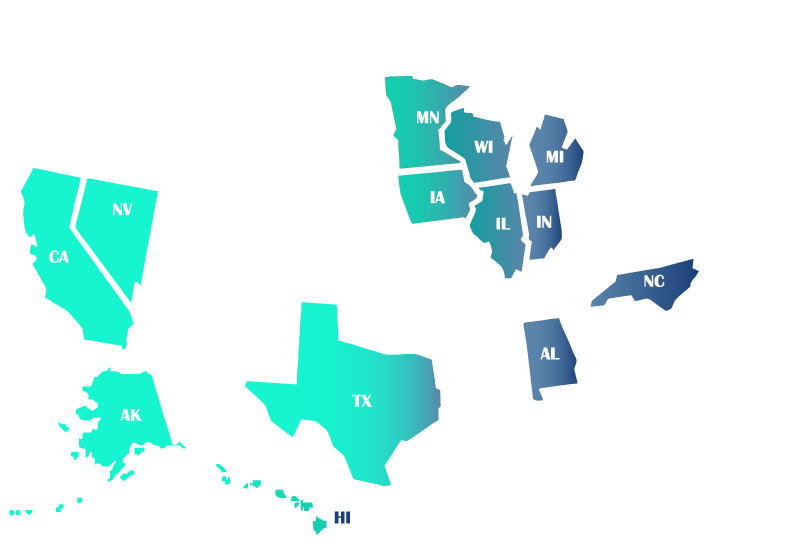 Our Clients
Our clients are located throughout the United States and we are continually expanding.
Our Services
Great Lakes Medicaid, Inc.
Great Lakes Billing Services, Inc.
Great Lakes Financial Services, Inc.